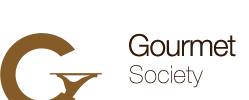 I use a unique email address when signing up for anything on the Internet. I have a whole domain I use for this.
So when I signed up for a Gourmet Society discount card (which is pretty good for Café Rouge in Wokingham) I used a specific email address. I even managed to mistype it, using
gormetcard@
... instead of
gourmetcard@
...
The idea is simple - if the email address
leaks
either by being sold for marketing, or by some sort of data leak, the source of the leak is obvious.
In this instance the leak is quite serious. I received a phishing email to the gormetcard email address claiming to be from paypal asking for my card details, but using an
x.co
redirect which goes via https on
localcampervan.com
(which have presumably been compromised themselves) which goes to http on
paypal-customerfeedback.com.cgi.bin.webscr.cmd.login.submit.c6xp6cfh52b52myc6xp6cfh52b52myc6xp80r.newdaywellbeing.com
which is an impressive hostname designed to confuse people (
and is no longer a valid domain
).
Sadly the Gourmet Society have not replied to my email on this. Very disappointing. Time for an ICO report I feel.
Update: The Gourmet Society have finally replied - they are looking in to it.